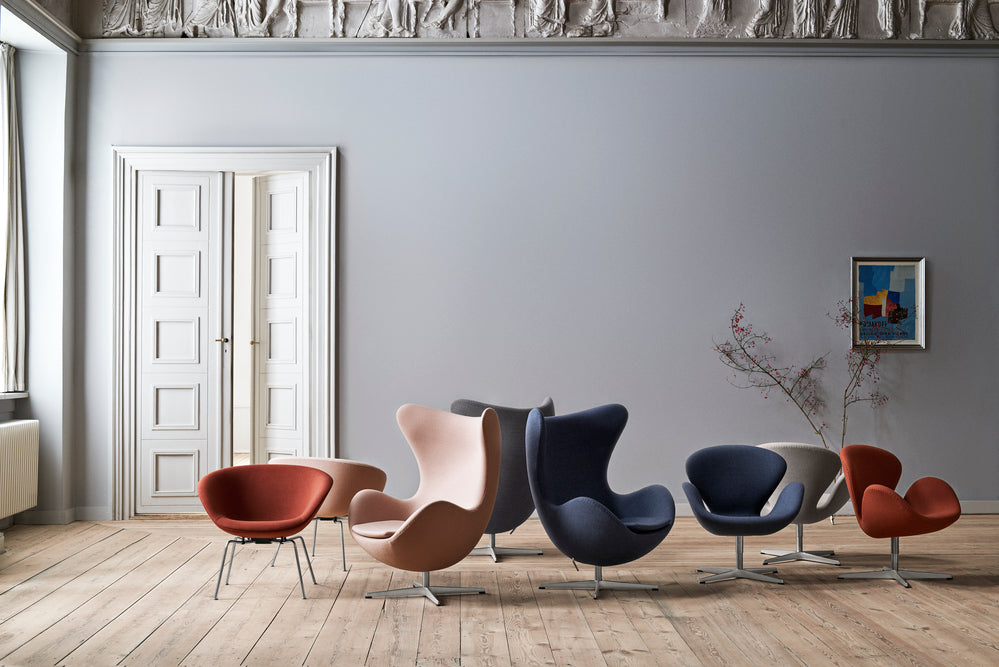 Buying furniture, whether it's for a project, a redecoration of a room, a house renovation or something else, is a big investment. It can also be confusing; with so many options to choose from, and a seemingly endless amount of companies wanting to sell to you. We are here to assist and guide you, to make sure you get exactly want you want. 
The team at Couch Potato Company team has more than 40 years of combined experience in the furniture sector. We pride ourselves on having a friendly, knowledgeable team who are easy to deal with, and without any of the attitude of some Design stores. Working alongside architects and interior designers, we provide a service with a single point of contact from the start to the end of your project. We assist our clients with a selection of furniture and professional advice and make sure we meet your budgetary requirements and deadlines. We can make suggestions based on style and budget, or based on what styles work together. For example, we can give guidance on what chairs work well with a certain table, or what coffee tables might work with a certain sofa. We can give suggestions based on specific requirements e.g home desks of a certain maximum size.
The extensive range of brands and the product portfolio has grown significantly since our inception in 2003, and we are happy to manage orders from several brands to arrive collectively for a single delivery to you. We also manage the ordering, storage, and installation process from start to finish. Our furniture installers are experts in their fields. They can complete difficult deliveries and regularly carry our site surveys for large or heavy items to ensure they will actually be able to access your room of choice before any furniture is ordered.
We provide several services to help you make the best decisions.
Rug samples
We have a huge range of rug samples, as well some big rugs on display in our Waterloo showroom. There is a huge range of coloured yarns available for some ranges such as Kasthall, Häggå, Ingrid and Goose Eye. Colours combinations are almost limitless. Samples are available to view in our Waterloo showroom. Alternatively, we can send up to 3 samples in the post if you are not able to visit, once you have a particular colour in mind. 
Fabric samples
We have an in-depth knowledge of fabrics which we are happy to share to help you make the right choices for your project. There is a lot more to consider than just colour when choosing a fabric, such as how hard-wearing it is, how resistant it is to colour fading and what it is made up of – wool, silk, cotton, etc. We have a wide range of fabric samples to view in our Waterloo showroom, and we are happy to guide you through the options. Some manufacturers have their own ranges of fabrics whilst others work with well-known fabric houses such as Kvadrat. We are experienced in both options and can supply samples for client projects to help them decide. Please, feel free to contact us to make an appointment or pop into our Waterloo Showroom. We are also able to advise on "customer's own material" (COM) if you have a specific fabric you would like to use.
Leather samples
We also have a range of different leather samples available from some of our top brands. If you have any specific ones in mind, you are welcome to check with us before visiting. If there are any we do not have or you would like them sent to you, we will do our best to source samples for you.
Marble
In our Waterloo showroom, we have several samples of some of the popular marbles from Knoll. These include Arabescato, Statuarietto, Calacatta, Nero Marquina and Verde Alpi. Also, we display at least one Saarinen Tulip table in marble. We can explain the differences between the different marble options, as well as the two different types of coatings.
According to your project, we would be glad to help you choose the best marble table
Other samples
We also offer a competitive choice of wood, plastic and glass finishes samples. If you're looking for HAY's plastic chairs, Vitra's fibreglass chairs or wood samples, we can explain the difference and advise on the best option. Should you be interested in radiators, we would happily propose samples of Eskimo's collection.
If you are interested in seeing any of these, please contact us to double check first, so we can be the best prepared for your visit.
Our display
We have a small selection of items on display in our Waterloo showroom which we continuously switch out. If you are interested in seeing any of the products in person before purchasing, please contact us. If we don't have it on display ourselves, for some brands we are able to schedule a visit to the respective showroom for the item you are interested in.
Over the years, we've supplied a large number of residential and commercial projects. For example, we've advised offices, hospitality environment, retail and home projects. Due to our large selection of furniture and our qualified team, many customers have become loyal and have come back to us for all their projects. We constantly monitor the market and visit global trade shows to look for new design brands to extend our portfolio. 
We offer project pricing with bulk purchase discounts for orders over £8,000. Please feel free to get in touch for more information.
"Couch Potato are fantastic suppliers of all things contemporary and can source pretty much anything even if it is not on the website. I first went to them in 2011 and again in 2019 for furniture, lighting and accessories. The team is very efficient and knowledgeable. I have on occasion chosen fabrics that are not "the usual" and they have been able to advise suitability and source them with no problem. They guarantee that all items are the genuine article from the licensed manufacturers." - Phillips, Peter Collection 2019 Sale 70% Off Title for image