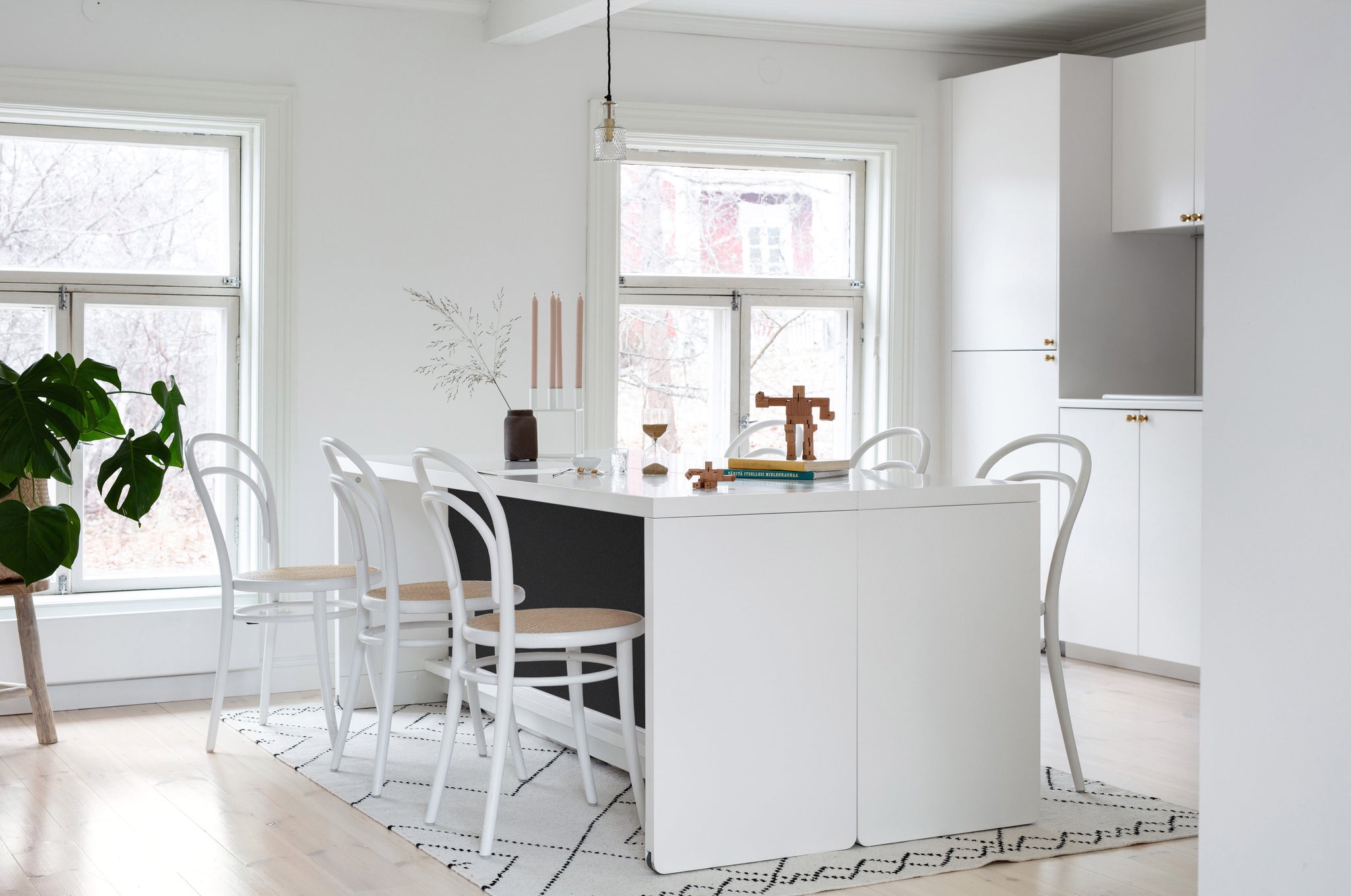 Do Eat in Bed - Turn a table into a bed in seconds.
These days the home has to cater for many needs; as well as eating, sleeping and relaxing we sometimes need to work, home-school and entertain the kids. But we still only have the same footprint to perform all these functions. Tablebed helps to solve these problems by being both a table one minute and a bed the next. It converts from one to the other in a simple, smooth movement which can be performed by one person. So you can combine working or eating with sleeping and relaxing in one piece of furniture. The single version perfectly suits apartment living, or whenever you need to create a workspace that doubles up as a single spare room. Mattress included.
TableBed will be part of Sleep & Eat virtual event from the 17th to 19th of November. Have a look and book a meeting to discover the product.
The Finnish designed Tablebed is a smart solution if you want to use the sq metres in your house efficiently. The innovative patented mechanism means that the furniture can be turned from a stunning modern 8-seater dining table into a beautiful bed and vice versa in seconds. Tablebed's unique and functional design has been awarded with the prestigious Design from Finland mark.
Tablebed is available as both a double or single bed and comes in white, black and oak finishes. The single Tablebed is a brilliant addition for a box room as it means the room can be used as both a home office and guest bedroom. Whilst the stunning double bed cleverly transforms a dining area into a bedroom and vice versa.
Tablebed's story began when Dine Renfors the founder and man behind Tablebed wanted to find a way to make the space in his home more efficient. It became obvious that the two most space-consuming pieces of furniture are the bed and the dining table, and they are never in use at the same time. This gave the idea to Renfor to combine the bed and table into one piece of furniture and Tablebed's story began.
Tablebed can be turned from table to bed in just a few seconds. A safe and easy mechanism allows a single person to smoothly open or close it. The innovative hinges, gas springs and wheels underneath make the transformation from table to bed easy, the durable lock can easily be opened even with one hand moving the lever. There is also a waterproof sealing strip which keeps the bed dry even if something is spilt on the table and the high-quality mattress ensures that you have a comfortable sleep. Collection 2019 Sale 70% Off Title for image