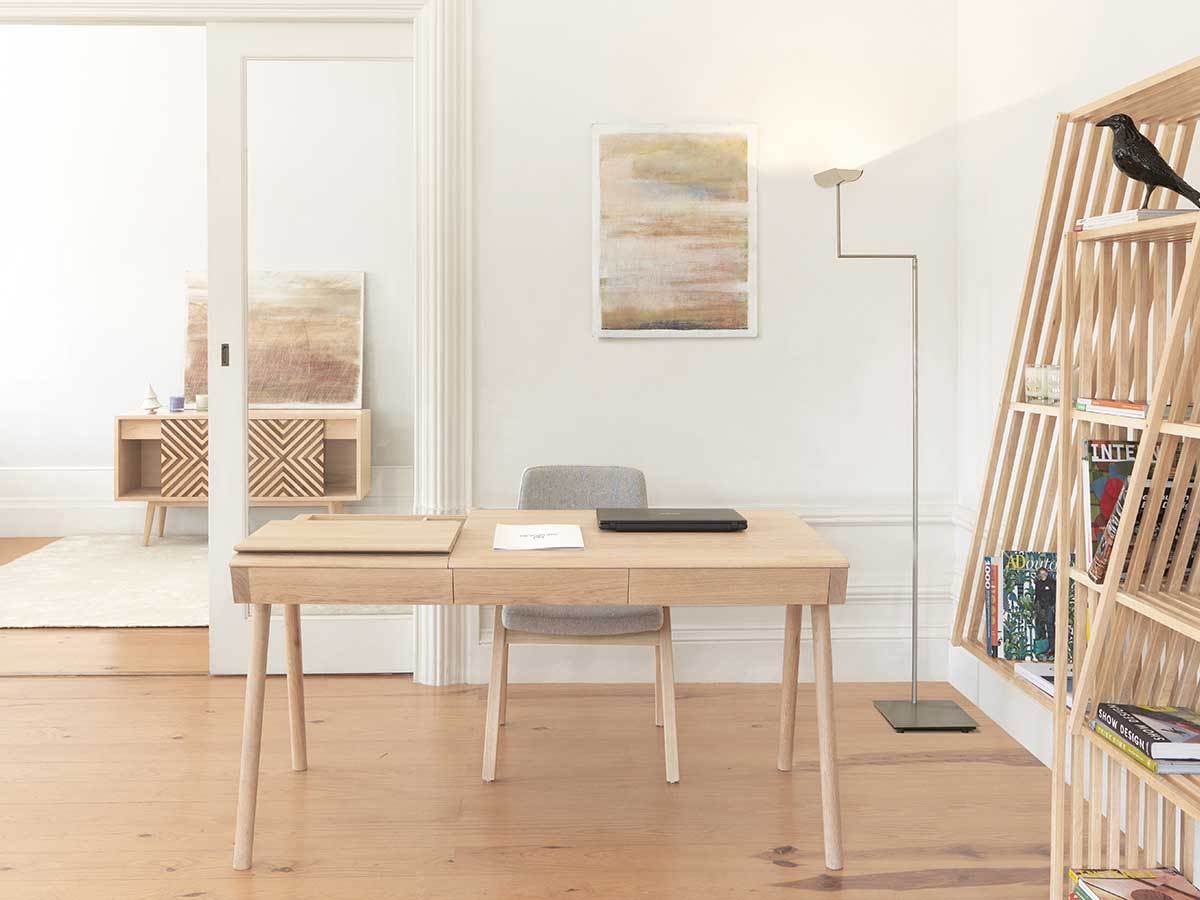 Do you work from home? You're not alone. According to recent data from the Office for National Statistics, a record 13.9% of the UK work force are home workers. Whether you only work remotely on some days, or you're entirely home-based, it's important that your home office is comfortable and healthy, so you can be as productive as possible. So where do you start when furnishing the perfect home workspace? 
Two of the most important things to consider when choosing furniture for your home office are ergonomics and wellbeing. This is especially true when choosing a desk. People in the UK spend an average of 8.9 hours a day sitting, according to Get Britain Standing. But even if you have an active lifestyle and exercise regularly, the research goes, prolonged sitting for more than 4 hours a day can lead to a number of health problems, including obesity, back pain, and increased blood pressure levels. Using a sit-stand desk to alternate between sitting and standing throughout the day can have a positive impact on your health and help avoid these problems.
There are many height-adjustable desk options on the market, covering the whole price spectrum, including electric height-adjustable desks that can go up or down at the touch of a button, cheaper sit-stand desks with manual winding handle, or even different desk mounts that can be used with a standard fixed-height desk.
Some great examples of sit-stand desks in our collection are the Vitra Hack and the Narbutas Easy desk. Or if you still prefer to work at a fixed-height desk, check out the beautifully crafted solid wood desks from Wewood, made of French oak and American walnut. 
Whichever option you choose, remember to regularly change your position, as neither sitting, nor standing for a long time is recommended - you should aim for a good balance between the two. There is no magic formula about how much time you should spend standing, and everyone should try to find their own balance, but experts recommend that you should stand for at least two hours of an eight-hour work day.
If you enjoyed this article, also check out the other blog posts from our home office series, How to choose a task chair, and How to deal with noise. Or get in touch with us if you need more ideas on how to design your workspace. Collection 2019 Sale 70% Off Title for image